A few months ago, I realized that coming up with a homemade alternative to condensed "cream of" soups would not only reduce our packaging waste. but it would likely be a great deal healthier. I love recipes that call for "cream of soups" and wasn't willing to consider giving them up; I just wanted to change things up a bit so they were better for us and the world around us.
2 Cups nonfat dry milk powder
3/4 Cup cornstarch
2 Tbsp. dried onion
1/2 tsp. ground black pepper
1/4 Cup chicken bouillon powder/granules
1 tsp. basil
1/4 tsp. thyme
1 1/2 tsp. garlic powder
Combine all the ingredients in an airtight container, and shake it up. (I used a Better Homes and Gardens snap and lock style container. Super easy to use -- just set the top on and flip the handle-- and they get a great seal. No, they didn't pay me to say that. They don't know I exist ... )
To use:
(For convenience, I used a sharpie both to label the container and write the proportions to use on the actual container.)
Combine 1/3 cup of dry mix with 1 1/4 cups of water in a saucepan. Cook over medium heat and stir until thickened. (I usually turn the heat up just past medium to bring it to a simmer pretty quickly, then adjust the heat to keep it simmering while I stir.)
Add-ins:
I sauted some canned mushrooms in just a little bit of butter. I just added the soup mix to the mushrooms and then added the water.
You could do the same with some celery, a bit of chicken, or fresh mushrooms, etc. to create the flavor mix that you want.
If I am using this recipe in a casserole, I tend not to thicken the roux quite so much. If you like it super thick, you may want to consider doubling the amount you use.
While this mix does take a few more minutes than opening a can, it is still fairly quick and it certainly tastes better. I even used this in tonight's dinner:
Crock Pot Chicken and Corn Enchilada Casserole
Linking up with: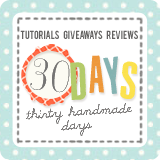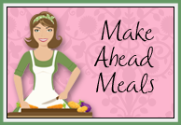 Melt in Your Mouth Monday