Found a fun new link-up this week: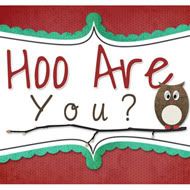 1. Do you sleep with the tv or music on?
Sometimes. There are times when my brain forgets how to shut down for the night. Those are the nights that I grab my MP3 player to distract myself. I usually turn it off before I fall asleep, but there have been times ...
2. What is your favorite technology device that you own?
Hands down, my Kindle. It has been great for my school and for fun. I've even downloaded the scriptures so that I can read them on the go. I love having a library wherever I go. It's also been helpful if I'm missing a book I need for an English class. I can just pop over to the Kindle store and pick it up.
3. Do you shop the ads for groceries?
When I go grocery shopping, I definitely shop the ads. I don't actually go all that often.
4. What are you favorite pair of shoes?
Both pairs of cowboy boots and my pair of half boots that look a lot like cowboy boots. Super comfortable and they look great too. Dress 'em up or down ...
5. Have you done any fun fall activities yet?
We went on a family hike last week to look at the fall leaves. So pretty and quiet! I don't get a lot of quiet at this stage of my life, so it was doubly appreciated.